7 months ago
Electronics
Dubai
65 views
---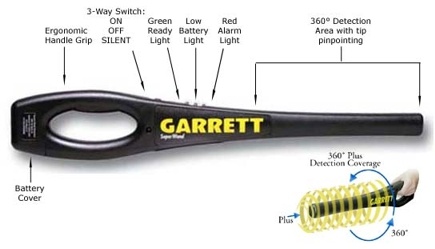 The Super Wand's 360° detection field provides uniform sensitivity and tip pinpointing to detect weapons and other metal objects with extreme accuracy. From U.S. airports to sporting events, the lightweight Super Wand is the hand-held of choice for today's security screener.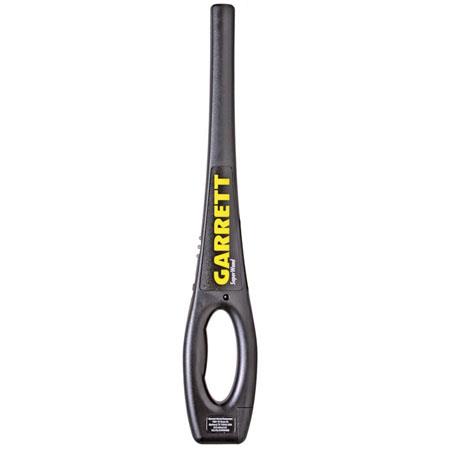 Garrett Super wand Features
Optimum sensitivity: detects ferrous, non-ferrous, and stainless steel weapons, contraband, and other metal objects.
Self-calibrating: digital microprocessor technology eliminates the need for periodic sensitivity adjustments.
The elongated profile provides 8.75 scan area 360° detection coverage plus tip pinpointing for easy scanning from head to foot.
Easy and convenient to use with one-touch button and three-color LED lights. Green LED light indicates ON; Amber LED indicates LOW BATTERY: Red LED indicates ALARM.
Clear audible or Silent / Vibrate LED alarm signal.
Rugged injection-molded construction including a structurally isolated coil for added impact absorption. Exceeds Mil-Std-810F (drop test) Method 516.5, procedures II and IV.
The ergonomically designed grip fits comfortably in virtually any size hand.
Easy ON/OFF battery cover: standard 9V battery included. Optional rechargeable battery kit available.
Power switch and LED's positioned for easy access and high visibility.
Garrett Super wand Dimensions
Width: 3.25″ (8.3 cm)
Thickness: 1.25″ (3.2 cm)
Length: 19″ (48.3 cm)
Weight: 18.6 oz (527 g)
Operating Temperatures
-35º F (-37º C) to 158º F (70º C)
Humidity
To 95% non-condensing
Operating Frequency
95 kHz
Audio Frequency
2 kHz
Tuning
Automatic
Indicators
Silent / Vibrate
Audible Speaker
LED Alert Lights Green: Power ON
Amber: Battery LOW
Red: ALARM condition
Controls
3-Way switch On (Speaker / LED Light)
Off
On (Vibrating / LED Light)
Battery
A single 9-volt battery provides up to 80 hours of normal operation. Optional NiMH rechargeable battery provides up to 20 hours on each 12-hour recharge
Warranty
Limited, 24 months parts and labor